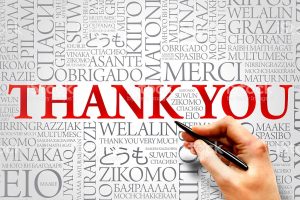 Testimonials:
Victoria Preminger – Vice President business affairs & legal at NBC Universal
John is an extremely talented and qualified Producer, with a wide ranging expertise. He would be an asset to any organization looking to hire him.
John March composed original music and did all the post production in sound and music for an extensive video project of mine. He was not only a pleasure to work with but meticulous in both crafts of creating tracks AND fixing some of the mistakes that were made during our shoot. His work elevated my project to a MUCH higher level and I couldn't recommend him enough, an absolutely talented musician and audio professional. You need someone like him on your project.
John March has been working for eNaropa and the Authentic Leadership program, in the roles of Media consultant and Production and Post Production services. He has been consulting for us on content development as well as video editing, sound mixing and producing media for our programs. He has many good ideas around cost effective workflow solutions and technology acquisition and development.
My job is to create engaging online curriculum in various mediums, and John was supportive and helpful in selecting great moments in the video and audio materials we were working with.
John is an extremely focused and creative problem solver. He is also a team player, committed to achieving the best possible outcome for the project. He is efficient and hard working, and consistently delivered his work in a timely manner.
We are extremely pleased with the work John has done for us, and plan to utilize his services again in the future as needs and projects arise. If you are looking for someone who can solve a wide range of technical and creative problems in the arena of Media Production, look no further.
Charlotte LaSasso – Executive Director Boulder County Arts Alliance

"Just want to thank you again, in writing, for the beautiful video and for your moral support, in general, of BCAA. It's been a pleasure working with you thus far and we're looking forward to continuing the relationship."
David Bondelevitch – Associate Professor, Music & Entertainment Industry Studies at University of Colorado Denver
"John is an extremely talented and experienced mixer who has given guest lectures to my class at CU Denver. He would be an excellent addition to any project."
"John March was more than a pleasure to work with. The final product was absolutely incredible and exceeded all expectations we had- by far! Additionally, he reached out to us offering to help a small local non-profit, this means the world to us! He has a big heart and real talent, which is what you really want to see in anyone you work with. John is solid gold! I would high recommend his services for you or your business and hope to work with him again in the near future! John, Thanks for all you do!!"
Joe Richey – Producer for Alternative Radio National syndicated radio Programming
In spite of Boulder's highly intelligent, skilled workforce, there are few audio and video producers here who possess the wealth of experience, from decades in the music industry, from Los Angeles to New York, than John March. Anyone needing an audio or video producer can rely on his clear communication, and completing work in a timely and excellent manner. John will improve any and all projects that come to his desk. Here at
Alternative Radio
we have called upon John on a number of occasions, to help with some forensic sound editing and repairing poorly recorded material. His knowledge of cutting edge sound editing tools surpasses anyone else's in our outfit. He has helped countless performers. performance venues and events.  I highly recommend John to artists and entrepreneurs  who want to improve their project's production value, to contact John.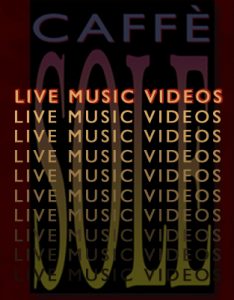 Recently John produced a video for me that is an excellent promotional tool for marketing and Brand awareness for Caffe Sole. I love the video and John did great work telling the story of who we are and what we do. John is a thoroughly excellent and consummate professional, and I recommend him with the highest possible praise. He is thorough, punctual and always working towards the best possible and most creative solutions. If you need to produce a video or need some help with sound or music, John is the guy to see!
John is a strategic problem solver with an artistic vision who worked with us to create a powerful video within our tight non-profit budget. We are grateful for his dedication.
Melissa Michaels, Producer/owner Golden Bridge: http://bdanced.com. – John March is a passionate man, a friend of the future, dedicated to uplifting the world through film. He clearly loves the medium and the message, eager to professionally engage with his subject. We enjoyed his team, a crew of kind and skillful men. John and his team create stories that are clear and straight forward, beautiful film work!
Kelly Watt
Director of Marketing & Admissions
Naropa University
"John  helped make our event a huge success. We produced a Live talk series with 8 presenters over 3 hours! We had very little time for a tech rehearsal, and they still managed to make everything run smoothly. Our presenters felt like rock stars, the audience was engaged and energized, and I was totally at ease knowing that John had everything covered. Highly recommended."
Bruce Nazarian – CEO, Digital Media Consulting Group, Inc.
"I have known and worked with John March for several decades, and through all that time have found his work to be consistently exemplary, and on-point. Whether working creatively as a session guitarist, audio engineer, Synclavier or Pro Tools operator, Mixer or Producer, his work has always been top-notch, with great attention to detail, and great results.
I never hesitate to hire John for any current need I have, and I always recommend him to others who are looking for similarly-talented individuals."
Scott Rowland –  Owner and Lead Editor for ALOC Media
I was lucky to meet John March in August of 2016 at the Boulder Fringe Festival. Soon after, he became a consultant for my company, ALOC Media. He has helped to facilitate a long overdue change in my drive to become a knowledgable videographer, editor and business owner. He taught me the importance of having a high level of technical skill, and to push the limits of my craftsmanship. Now I think of him as a teacher and mentor. John's contributions as a producer, mixer and sound designer have drastically improved the level of professionalism inherent in our video production process. I highly recommend John March to anyone in need of A/V services or consultation. I look forward to working with him on projects that benefit the Boulder community for years to come.